Special Operations Unit
The GBI Special Operations Unit (SOU) provides specialized support to the GBI and other state, local and federal public safety agencies regarding bomb disposal, technical support, dignitary protection and radio communications. 
164334381SOU_0.jpg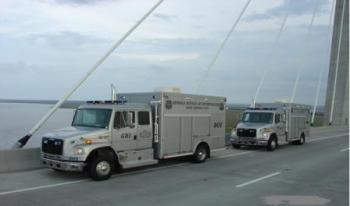 The GBI SOU is managed by one GBI Special Agent in Charge and all members are GBI Special Agents. All members of the unit are certified bomb technicians.   As bomb technicians, the members of SOU are located in various regions throughout the State of Georgia.  Each member is assigned to other GBI work units and is called upon when needed to respond to bomb calls.
SOU is the managing unit responsible for the GBI's Bomb Disposal Unit.   The mission of the GBI Bomb Disposal Unit (BDU) is to support public safety agencies by responding to calls for assistance related to the recovery and disposal of explosive material, identification of suspicious packages, rendering safe destructive devices and post blast crime scene processing. The Bomb Disposal Unit routinely works with SWAT teams to enhance teams' capabilities by providing assault support and explosive breaching. The unit acts independently or works with other certified bomb squads statewide to carry out the mission. 
164334384SOU2.JPG

Bomb technician candidates must complete a six week Basic Training Course at the FBI Hazardous Devices School at Redstone Arsenal in Huntsville, Alabama. Various other specialty schools are required in order to complete the bomb technicians training.
The Bomb Disposal Unit currently has 10 Bomb Response Trucks located throughout the state. Each response truck is equipped with a full complement of conventional bomb disposal and WMD/HAZMAT equipment and REMOTEC Andros robots.
164334387SOU3.JPG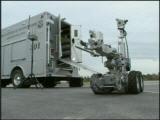 In addition to the Bomb Disposal Unit, SOU also manages and maintains the Technical Support Unit and the GBI statewide radio system.   The Technical Support Unit provides assistance with electronic surveillance equipment and evidence gathering along with counter surveillance sweeps.  The statewide radio system maintained by SOU provides GBI agents with mobile radio communications across the state and back to headquarters.  SOU agents maintain the system by handling basic maintenance and programming.