Polygraph Unit
The Georgia Bureau of Investigation Polygraph Unit is dedicated to providing a valid and reliable means to verify the truth and establish the highest standards of moral, ethical, and professional conduct in the polygraph field.   The Polygraph Unit currently has seven GBI agents trained as polygraph examiners throughout the State of Georgia, assisting over 200 law enforcement agencies in administering polygraph examinations.  GBI examiners conduct pre-employment polygraph examinations for any law enforcement agency that utilizes the polygraph as a component of their personnel screening process. The objective is to enhance the probability that the individuals selected for these positions of trust will be of the highest integrity.  Examiners also polygraph subjects of criminal or internal investigations as a means of support for law enforcement agencies.
157238288Poly1_0.jpg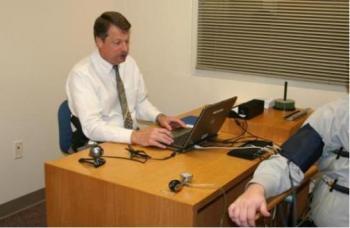 The majority of federal, state and municipal law enforcement agencies in the United States use polygraph examinations to support investigations of criminal matters. A suspect, who denies involvement in the matter under investigation, may be asked to take a polygraph examination as a means of assessing the truthfulness of his or her denials. A witness or informant may be asked to submit to a polygraph for the purpose of assessing the information he or she has provided. In some cases, even a victim of a crime may be asked to demonstrate veracity to prevent the wrongful prosecution of an innocent person.
large_20141204Poly4_0.jpg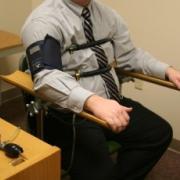 The GBI Polygraph Unit also sponsors an annual polygraph seminar each year to all law enforcement polygraph examiners, to insure that examiners in the State have the opportunity to stay current on the latest research in the field of polygraph.

The Polygraph Unit utilizes the latest technologies in conducting polygraph examinations. Every examiner is a graduate of an American Polygraph Association certified school, and maintains continuing education in the field of polygraph to insure that the most valid and reliable tests are conducted.   Each GBI polygraph examiner is a member of the American Polygraph Association in good standing.

During FY10, the Polygraph Unit administered 1,164 pre-employment polygraphs and 1,070 criminal specific examinations for a total of 2,234 examinations.