Regional Investigative Offices
162805732regsm1.jpg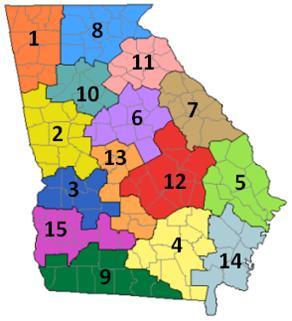 The fifteen regional offices assist local law enforcement agencies, when requested, in a variety of felony criminal investigations. These regional offices also investigate criminal violations on property owned by the state or its departments, bureaus, commissions or authorities.
GBI Regional Offices are staffed with two supervisors, an investigative assistant, and special agents. Each regional office has at least one Crime Scene Specialist and one Child Abuse Specialist. Crime Scene Specialists are trained and equipped with the latest state-of-the-art equipment to assist them in identifying, collecting and preserving evidence from crime scenes. Child Abuse Specialists receive specialized training in investigating crimes against children. This training includes advanced classes in interviewing techniques and investigative methods.
These offices are located in Americus, Athens, Calhoun, Cleveland, Columbus (Midland), Conyers, Douglas, Eastman, Kingsland, Milledgeville, Perry, Statesboro, Sylvester, Thomasville and Thomson. Click on the Regional Office to the left for more details of each office location.