Georgia Cyber Crime Center (G3C)
cybercyb_0.jpeg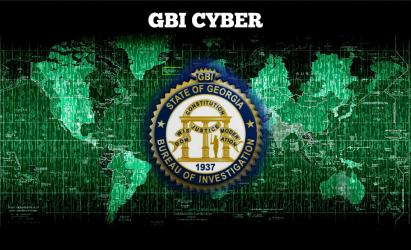 Georgia Cyber Crime Center (G3C)
The Georgia Cyber Crime Center (G3C) is located on the Nathan Deal Campus for Innovation in Augusta, GA. The mission of G3C is to assist local and state law enforcement agencies with complex investigations involving cyber-related criminal activity.  This includes but is not limited to online fraud, computer and network intrusion, and the proliferation of digital media (the Internet of Things/IoT) as they relate to criminal activity and organized crime. G3C is comprised of Special Agents and Digital Forensic Investigators (DFI's) who specialize in investigating Cyber Crime in Georgia.  Through the most current training and use of state-of-the-art forensic equipment, the G3C applies specialized investigative techniques to conduct examinations on a variety of digital media in order to retain and preserve evidence of criminal activity.
In addition to investigative and forensic resources, G3C also manages the GBI Cyber Crime Training Center. This unique, innovative training facility provides access to classroom and laboratory training that covers a full range of cyber-related topics to assist the capabilities of law enforcement. This training prepares first responders, investigators, forensic analysts, and administrators with the skills needed to immediately address and contain cyber-related incidents. The Cyber Crime Academy also serves as a venue for providing state prosecutors with hands-on training and resources to effectively translate highly technical information into clear and concise courtroom presentations. 
The Georgia Cyber Crime Center was created in response to the exponential rise in Cyber Crime throughout local, state, and national jurisdictions. Cooperative efforts by the Officer of the Governor, the GBI, the Georgia Technology Authority, and Augusta University ensure that law enforcement agencies, businesses, and the infrastructure of the state of Georgia have access to specialized investigative assistance, thereby preventing expansion of cyber-related criminal activity in Georgia.