Child Exploitation And Computer Crimes Unit
Child Exploitation And Computer Crimes Unit
The Georgia Internet Crimes Against Children (ICAC) Task Force is housed within the Child Exploitation And Computer Crimes Unit (CEACCU).  The mission of the ICAC Task Force program is to assist state and local law enforcement agencies in developing an effective response to cyber enticement, child pornography and the commercial sexual exploitation of children (CSEC). This support encompasses forensic and investigative components, training and technical assistance, victim services, prevention and community education.  The CEACCU consists of Special Agents and Digital Forensic Investigators.  Digital Forensic Investigators process all types of digital media, including computers, cell phones, tablets, etc. for electronic evidence to be used in support of criminal investigations.  The unit provides digital forensic support to GBI offices and other law enforcement agencies in the area of digital forensics. Special Agents assigned to the CEACCU conduct proactive and reactive investigations involving crimes against children and attempt to locate and rescue juvenile victims of commercial sexual exploitation.
159357909HTIU1.JPG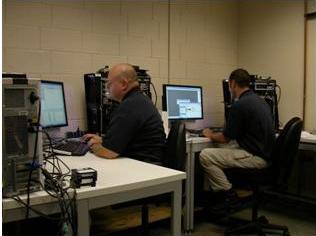 The Georgia ICAC Task Force is one of a group of 61 regional task forces spread throughout the United States and funded by the United States Department of Justice, Office of Juvenile Justice and Delinquency Prevention. The Georgia ICAC Task Force began operations in 2003 and has been in continuous operation since that time.
The Georgia ICAC Task Force is comprised of members from the GBI and over 220 affiliated law enforcement agencies and prosecutorial entities in the State of Georgia. The ICAC Program was developed in response to the increasing number of children and teenagers using the Internet, the proliferation of child pornography, and the heightened online activity by predators searching for unsupervised contact with underage victims. By helping state and local law enforcement agencies develop effective and sustainable responses to online child victimization and child pornography, the ICAC program delivers national resources at the local level.
From 2008 – 2010, the Georgia ICAC Task Force made 435 arrests. In 2015, the Task Force made 244 arrests. There have been over 1,600 arrests in Georgia by the ICAC Task Force since it was established.
159357912HTIU3.JPG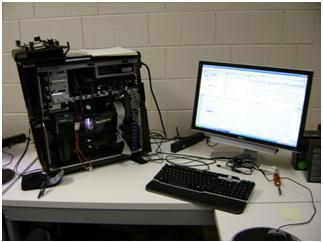 The ICAC Task Force Program was created by the Department of Justice to help state and local law enforcement agencies enhance their investigative response to offenders who use the Internet, online communication systems, or other technology to sexually exploit children. The program also provides community education in the area of Internet Safety and Digital Citizenship. Any church, school, or civic group can request an age appropriate Internet Safety and Digital Citizenship presentation by completing the form at http://www.gaicactaskforce.com/request-a-presentation.html
The CybertipLine is a national reporting mechanism for cases of child sexual exploitation including child pornography, online enticement of children for sex acts, molestation of children outside the family, sex tourism of children, child victims of prostitution, and unsolicited obscene material sent to a child. Reports may be made 24-hours per day, 7 days per week online at www.cybertipline.com or by calling 1-800-843-5678.