Major Theft Unit
Major Theft Unit
On January 1, 2009 in compliance with a directive from the Governor, GBI Director Vernon M. Keenan established the Major Theft Unit to investigate cargo and other major theft related issues across Georgia. The mission of the Major Theft Unit is to identify and target for prosecution individuals, organized crime groups, and other criminal enterprises responsible for acts of cargo theft and other forms of major theft. The purpose of the Major Theft Unit is to address and combat the cargo theft problem in the State of Georgia.
164298237MTU1_0.jpg
Cargo theft is a nationwide issue with a significant impact on the United States economy. Cargo theft crimes account for an estimated direct merchandise loss of $10 to $25 billion per year in the United States. The State of Georgia has become a target for cargo thieves operating in the southeastern United States and is now one of the leading states for cargo crimes. It is estimated that 43.5 million truckloads of cargo, valued at $1.4 trillion, traveled Georgia's highways in 2009, making it attractive to cargo thieves. The Major Theft Unit, using both conventional methods of investigation along with innovative techniques, is addressing the issue of cargo crimes in Georgia.
164312174MTU2_0.JPG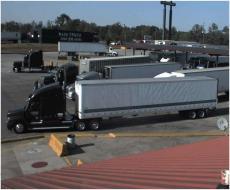 The Major Theft Unit will enhance the effectiveness of law enforcement resources through a well coordinated initiative seeking the most effective investigative avenues by which to identify, convict, and incarcerate offenders of these crimes.

The Major Theft Unit is comprised of personnel from the Georgia Bureau of Investigation, the DeKalb County Police Department, and the Motor Carrier Compliance Division of the Georgia Department of Public Safety. The Major Theft Unit is supervised by a GBI Special Agent in Charge, who oversees the day to day operation of the unit.