Counter Terrorism Task Force
168229178CTTFweb3_0.JPG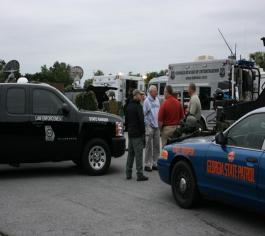 The Counter-Terrorism Task Force (CTTF) is a project initiated and led by the Georgia Emergency Management Agency/Office of Homeland Security (GEMA-OHS) to create a state-level protective-security/rapid-reaction task force.   The CTTF is composed of specially selected personnel assigned from six key state agencies: Georgia Information Sharing & Analysis Center, Georgia Emergency Management Agency/Office of Homeland Security, Georgia Department of Natural Resources, Georgia State Patrol, Georgia Bureau of Investigation, and Georgia National Guard. There are approximately 50 GBI personnel assigned to the CTTF.
168226173CTTFweb1_1.JPG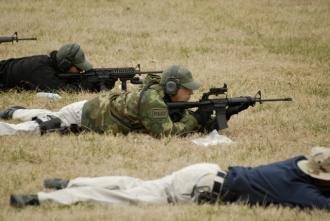 The mission of the CTTF is to serve as the State of Georgia's protective-security force, rapidly deployable and specially staffed, trained, equipped, planned, and organized to implement measures and tactics to detect, prevent, protect against, and respond to terrorist threats and attacks targeting the State's critical infrastructure, key resources, as well as mass gatherings, high-profile events, and governmental institutions.  In addition, the CTTF may be tasked to perform as an operational arm of the state's intelligence gathering entities, conducting surveillance or other law enforcement missions to pre-empt terrorist attacks.
168229175CTTFweb2_0.JPG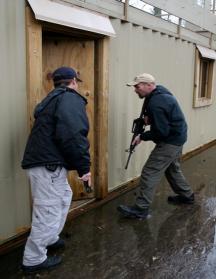 Counter Terrorism Task Force